This no-bake, vegan mousse pie is fun and easy to make. Light & fluffy chocolate mousse poured into a sweet and rich chocolate crust and brightened up with sweet, ripe strawberries! Perfect dessert for the chocolate lovers in your life!
---
Hey Kind Cookers!
It's the season of LOVE! I hope you're prepared to love on your family or yourself with this MESS! I feel like this chocolatey, delectable, spoon-able pie is the perfect representation of the last year. A MESS. But I'm sure I'm not the only one who has found the positive side of things, and it's the same with this pie! Just grab yourself a spoon and dig in!
What's Aquafaba?
Aquafaba is the secret ingredient in this recipe that transforms this dessert into a light and fluffy Mousse. It's the liquid from a can of chickpeas and it act similarly to egg whites. When you whip them, they become airy and fluffy and are perfect for vegan recipes like meringues or mousses. Just make sure your standing mixer or bowl is very clean because a bowl that has any residual fats in it may hinder your whipping ability.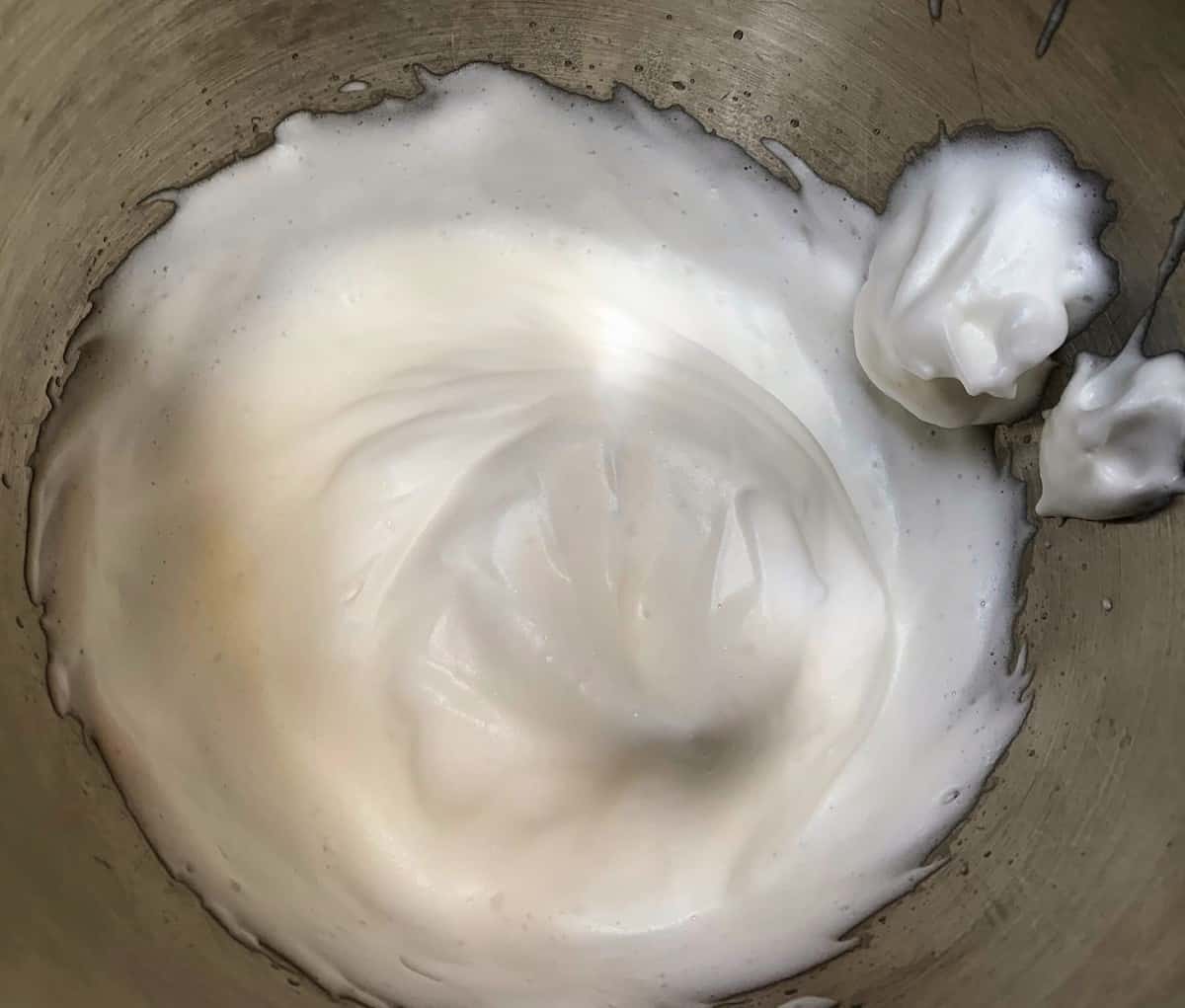 Bless this Mess?
This spoon-able pie has been deemed a beautiful Mess. You can't slice it. You don't have to make it look pretty. You can just press, dump, refrigerate and attack it with a spoon. I won't judge you. And guess what, it doesn't matter how beautiful you make it, 'cause it's gonna taste dang delicious no matter what. It's so heavenly, you won't be able to resist grabbing a spoon and stealing a bite from the fridge every time you open it.
Enjoy and go to town friends! Leave a comment below or tag me on Instagram!
xo, Sam
---
Recipe
Chocolate Covered Strawberry Mousse Mess
This Vegan Chocolate Mousse Mess is HEAVENLY. Impress your other half, family or just yourself with this creamy, chocolatey and light spoonable pie. You won't believe it's vegan!
Ingredients
Crust
8

fresh medjool dates

pitted

3

tablespoon

cocoa powder

1

cup

fine almond flour

pinch

salt

1

teaspoon

vanilla extract
Chocolate Mousse
1¼

cup

chocolate chips

vegan

½

cup

aquafaba (liquid from can of chickpeas)

low sodium

1

tablespoon

cocoa powder

349

g

extra firm silken tofu - one 12.3 oz block

I use Mori-Nu*

¼

teaspoon

sea salt

2

tablespoon

maple syrup

1

teaspoon

vanilla extract
Topping
6-8

fresh strawberries

chopped or sliced
Quick Chocolate Ganache Drizzle
¼

cup

chocolate chips

vegan

2

tablespoon

plant based milk
Instructions
Crust
Add dates into a food processor and process till chopped

Add remaining ingredients and process till combined. Dough should hold together when squeezed with fingers. (If it seems too dry add 1 tablespoon of plant based milk or water and combine)

In lightly greased pie pan press out crust till even over base of pan. (This doesn't have to be perfect, it is a mess after all!)

Chill in fridge while working on next step
Mousse
Melt your chocolate. To use double boiler- add chocolate chips into a glass bowl. Set bowl in sauce pan and add an inch or two of water. Heat on low and stir continuously till smooth. To Microwave- heat chocolate for 30 seconds at a time mixing in between until melted and smooth, careful not to burn. Set aside.

In very clean mixing bowl add aquafaba. Use stand or hand mixer to whip aquafaba for a 5-8 minutes until stiff peaks form. (When ready mixture should be thick enough to stay in bowl when flipped upside down)

In a blender add cocoa powder, tofu, salt, syrup and vanilla extract. Blend till combined. Add mixture to melted chocolate and mix till combined

Add chocolate mixture into whipped aquafaba and mix till combined.

Add mousse to pie pan and smooth out top and return to fridge. Mousse will set fully in about 6 hrs. (If you have any extra mousse, just set it aside in a bowl to chill for a yummy snack for you!)
Assemble**
How To Make Quick Ganache Drizzle - Add plant milk and chocolate to a small bowl and microwave 15 seconds at a time. Mixing till fully combined and smooth.

Top with strawberries, in any fashion you please! Drizzle chocolate ganache over top and chill in fridge until ready to serve.
Notes
*I use Mori-Nu shelf stable tofu. I buy it in bulk here and always have some on hand! 
**For the freshest Mess, top with strawberries and chocolate drizzle the day you plan on serving. Stores in fridge for 3-5 days without strawberries.
(Affiliate link listed above. If you click & purchase using the link I will make a small commission with no cost to you)
---
---